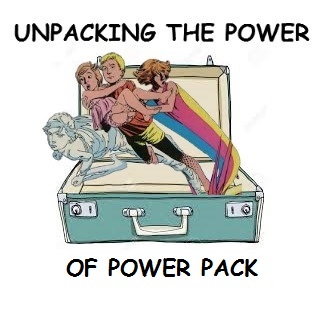 You can listen to the episode by clicking: Episode 84
We are back with two stories for the price of one! Can you believe the value you are getting?? Trust me, it is a lot since you are not paying for this effort and work we put in to give you this entertainment.
Speaking of taking something....it looks like Jack is up to his old tricks. I mean, look at this. He has broken into the Bat Cave and is taking some of the ultra big items Batman has aquired over the years. JACK....This is why w can't have nice things.
What we want and expect is needless and destructive violence. That is all we crave. Give me a big lizard swinging a broadsword or a brother kidnapping another brother and we are happy.
Sure, some romance is nice.....I guess....and who does not like drama.....well, us actually. But there is drama we all have to deal with, and sometimes that is from romance...and sometime it is from giant lizards with swords. You don't know! Don't judge me!
I guess we should mention the flaming skull in the room. I really don't want to, but I guess we should. Sigh. Ok....it is glowing.
Now that we have finished talking about that, I guess we should talk about how Jack is really not all that bad. He is a good kid that is trying to make it in the world. Sure, he slips sometimes, but who among us have not pushed a drug dealer off of a two story building.
In conclusion, I would like to leave you with the immortal words from Abraham Lincoln; Be excellent to each other. and Party on Dudes!
To view the art from this issue, check out our website: https://jeffandrickpresent.wordpress.com/2021/06/20/power-pack-holiday-special-1-part-2-sweet-young-blondes-awww-christmas/
Don't forget to support us on Patreon, https://www.patreon.com/JeffandRickPresent.  We have started to release monthly episodes for our Energizer and greater tiers. We are covering the alternate versions mini-series that started in 2005.
You can also subscribe and listen to us on YouTube! 
We also have some merchandise over at Redbubble. We have a couple of nifty shirts for sale. https://www.redbubble.com/people/jeffrickpresent/?asc=u
Our show supports the Hero Initiative, Helping Comic Creators in Need.  http://www.heroinitiative.org/
Eighties Action by Kevin MacLeod
Link: https://incompetech.filmmusic.io/song/3703-eighties-action
License: http://creativecommons.org/licenses/by/4.0/


There It Is by Kevin MacLeod
Link: https://incompetech.filmmusic.io/song/4519-there-it-is
License: https://filmmusic.io/standard-license



Share
|
Download(

Loading

)