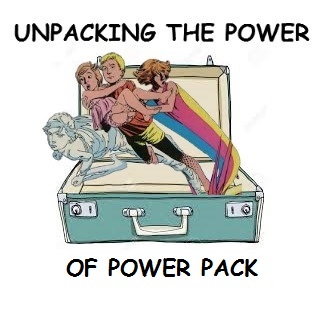 SavedPreview(opens in a new tab)
With special guest star Delvin "The Dark Web" Williams (@dee_ray1977) from the The Longbox Crusade and covering:
The New Warriors #51 - 60
No matter what you may have heard, the co-hosts did not get into a punching match on this show. There was no need to. We both know who Delvin likes more between us, so we will not dwell on that. What we will talk about is how much fun it is to have guests that know the New Warriors and have some serious love and knowledge of the property.
And while there is a lot of clowning around, we should be clear that we did do some serious introspection on these books. This is really the start of the new writer Evan Skolnick's run on the books, and it is our chance to see what his team looks like. And what do they look like?
They look a lot like Turbo, or they should. I mean, Turbo rocks, right! She is also drawn really tight........I should probably stop talking about Turbo. Right? Okay.
We should talk about the other Warriors, cause there is a lot of them. Well, there are a lot of them at the beginning, but then the group gets a little smaller and a lot more stable...sort of...for the moment.
It is a work in progress people. They are working on an image and it takes some serious work. It also takes some costume changes.
We should all keep our eye on the prize, even when the prize might be found in someone's spandex. I really have lost the thread about what I am talking about, but I will reiterate, that we all know who won the fight......but we will not say.....
Check out our website
: https://jeffandrickpresent.wordpress.com/2021/09/26/the-new-warriors-overview-2/
Don't forget to support us on Patreon, https://www.patreon.com/JeffandRickPresent.  We have started to release monthly episodes for our Energizer and greater tiers. We are covering the alternate versions mini-series that started in 2005.
You can also subscribe and listen to us on YouTube! 
We also have some merchandise over at Redbubble. We have a couple of nifty shirts for sale. https://www.redbubble.com/people/jeffrickpresent/?asc=u
Our show supports the Hero Initiative, Helping Comic Creators in Need.  http://www.heroinitiative.org/
Eighties Action by Kevin MacLeod
Link: https://incompetech.filmmusic.io/song/3703-eighties-action
License: http://creativecommons.org/licenses/by/4.0/


Pinball Spring by Kevin MacLeod
Link: https://incompetech.filmmusic.io/song/4218-pinball-spring
License: https://filmmusic.io/standard-license



Paragraph
Start with the building block of all narrative.
Font size
Currently selected font size: Default
Do you like this block?
Drop cap
Toggle to show a large initial letter.
Automatically fit text to container
Notifications
Selecting a featured image is recommended for an optimal user experience.
Share
|
Download(

Loading

)