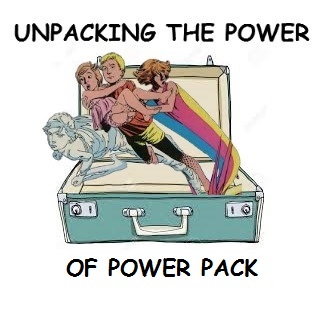 We have a very cool hobby. We get to sit, drink beer, talk comics, and every now and again, we get to talk to creators. This is the bit of the job that we love. We are also lucky that we can talk to certain creators more than once. Ain't that cool.
This time, the focus of the chat is to meet the author of the last episode, Judy Bogdanove. Not only did she write a Power Pack book, but she also wrote a few other books as well. Which is great, and you should check these books out as well.
But what did we talk about? Oh, the usual things, ugly sweaters, awesome islands, farms and chickens, and of course....cheese.
This may not be as long as the first interview we did. We had a few technical problems, and some scheduling conflict, but we still had a wonderful discussion with an amazing couple.
You can also check out our website:  https://jeffandrickpresent.wordpress.com/2021/01/03/interview-with-judy-and-jon-bogdanove/
Don't forget to support us on Patreon, https://www.patreon.com/JeffandRickPresent.  We have started to release monthly episodes for our Energizer and greater tiers. We are covering the alternate versions mini-series that started in 2005.
You can also subscribe and listen to us on YouTube! 
We also have some merchandise over at Redbubble. We have a couple of nifty shirts for sale. https://www.redbubble.com/people/jeffrickpresent/?asc=u
Our show supports the Hero Initiative, Helping Comic Creators in Need.  http://www.heroinitiative.org/
Eighties Action by Kevin MacLeod
Link: https://incompetech.filmmusic.io/song/3703-eighties-action
License: http://creativecommons.org/licenses/by/4.0/
Share
|
Download(

Loading

)