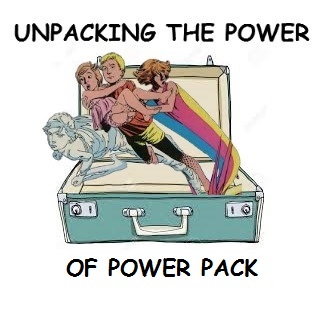 You can listen to the episode by clicking: Episode 57.
We are in the dark depths of Inferno! Demons have taken over New York City, the kids are fighting to save the city, and the Power parents now know that the kids have powers! Egad!!!
So let's take a look at this demon run New York. Is it really that bad. I mean, sure, there is an increase of out-of-towners, and they are pretty rude. Still, screaming at the kids is just not the right way to go. Even worse than that is when your towns public transportation works against you. That is when you know things have gone really bad. I mean I can understand vacuum cleaners and mailboxes...but evil buses is too much.
Ok...Demon cars are also bad too. But this cannot be what this book is about, can it. I mean, the parents just found out about the kids powers, right? There has to be some fallout from that, right. What about the parents, how are they dealing with all of this?
I guess we can assume things are going badly since the parents are kinda...creepy.  Let's just move back to the kids fighting demonic things. What have we got there?
Farting demonic Grandma....ok. I give up. What about the New Mutants, they are in here right.
Ok...wait what? You know....I should just listen to the show. And yes, I had to add a flatulence joke....cause I am a child.
Don't forget to support us on Patreon, https://www.patreon.com/JeffandRickPresent.  We have started to release monthly episodes for our Energizer and greater tiers. We are covering the alternate versions mini-series that started in 2005.
You can also check out the art we talk about at our website:  https://jeffandrickpresent.wordpress.com/2020/05/24/power-pack-44-what-price-victory/
You can also subscribe and listen to us on YouTube! 
We also have some merchandise over at Redbubble. We have a couple of nifty shirts for sale. https://www.redbubble.com/people/jeffrickpresent/?asc=u
Our show supports the Hero Initiative, Helping Comic Creators in Need.  http://www.heroinitiative.org/
Eighties Action by Kevin MacLeod
Link: https://incompetech.filmmusic.io/song/3703-eighties-action
License: http://creativecommons.org/licenses/by/4.0/
Spider's Web by Kevin MacLeod
Link: https://incompetech.filmmusic.io/song/4406-spider-s-web
License: http://creativecommons.org/licenses/by/4.0/
Chucky the Construction Worker by Kevin MacLeod
Link: https://incompetech.filmmusic.io/song/3506-chucky-the-construction-worker
License: http://creativecommons.org/licenses/by/4.0/
Share
|
Download(

Loading

)