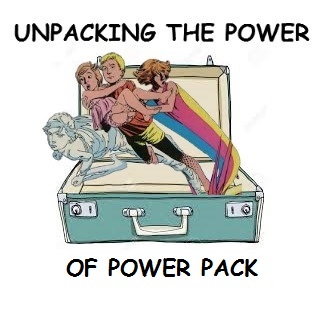 Don't you, forget about me...
I'll be eating breakfast with Hercules...
Good morning campers, and welcome to a new day...well actually it is the same day from the last issue where our awesome adolescents climbed out of the sewers after facing Stephen King levels of horror. Instead of returning home, they have gone to the Avengers Mansion. Why you might ask, 'cause Franklin is sad and wants his parents.
A little light breaking and entering later, with some minor property damage, the kids sit down for flapjacks with some of Earth's mightiest heroes.
So what is in this issue, well holy space junk....we have two clobberin' time sightings!?!? What else do we have? Oh, the Fantastic Four making some fascinating choices while in space.
So check out this episode of our amazing podcast....or else I may have to send Mr. Fantastic out to give you a hug.
Don't forget to support us on Patreon, https://www.patreon.com/JeffandRickPresent.  We have started to release monthly episodes for our Energizer and greater tiers. We are covering the alternate versions mini-series that started in 2005.
We also have some merchandise over at Redbubble.  We have a couple of nifty shirts for sale. https://www.redbubble.com/people/jeffrickpresent/?asc=u
You can also check out the art we talk about at our website: https://jeffandrickpresent.wordpress.com/2019/08/04/power-pack-28-the-breakfast-club/
Share
|
Download(

Loading

)