Episodes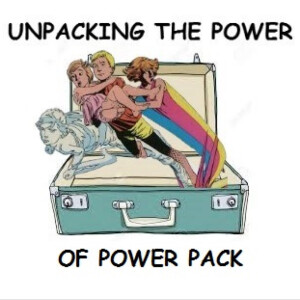 Sunday Dec 18, 2022
Sunday Dec 18, 2022
Don't you wish you could go back in time and experience something for the first time. That you could now what it was like to feel the terror of aliens attacking when War of the Worlds was playing. That you could watch the crackling image of a man walking on the moon. That you could laugh at the insanity of Groundhogs Day....Yeah....this book and run would have been fun to experience first hand.
Well, hindsight is 20/20, or something like that. We cannot go back in time, or relive things. We can just live in the now, not the yesterday. We strive for tomorrow while we reminisce on what we previously did. We try to remember what we planned to do, but end up just faking it.
Maybe it would be cool to just reset your mind so you are always experiencing new emotions and feelings. It would be very interesting to shake up the mundane with a new experience. It would be like looking at a blank piece of paper each day and saying, what am I going to pontificate on today.
You do know that I could just be rambling about these existential questions in an attempt to fill in space. I really should be working on editing the next episode since I have slipped behind a little bit. I also need to go and buy more beer this weekend. And I have scripts to do....sigh.
Ok, back to the topic at hand; what do you all think about Hickman on this run? Are we happy, did he lay out good stories and arc? Did he develop the characters well? Spoilers, we think he did a good job. We liked the way this story has unfolded so far.
You really need to go big or go home with a book like this. You cannot just lie down and hope that it will figure itself out. That is not cool man. Not cool at all. You need to develop the ideas and lay out some long term plot points. You can't just go randomly eating planets.....well you could...but, you know.
And then....then we have to talk about the end of this book. About what is a hero, and what is a sacrifice.
And we need to talk about sorrow and morning.
Yeah, I wish I read the series when it came out.
Check out the mentioned artwork at our website:  https://jeffandrickpresent.wordpress.com/2022/12/18/fantastic-four-587-the-last-stand/
You can also subscribe and listen to us on YouTube! 
We also have some merchandise over at Redbubble. We have a couple of nifty shirts for sale. https://www.redbubble.com/people/jeffrickpresent/?asc=u
Our show supports the Hero Initiative, Helping Comic Creators in Need.  http://www.heroinitiative.org/
Eighties Action by Kevin MacLeod 
Link: https://incompetech.filmmusic.io/song/3703-eighties-action 
License: http://creativecommons.org/licenses/by/4.0/ 

Car On Dark Road by Brian Holtz Music
Free download: https://filmmusic.io/song/7628-car-on-dark-road
License (CC BY 4.0): https://filmmusic.io/standard-license
Artist website: https://brianholtzmusic.com