Episodes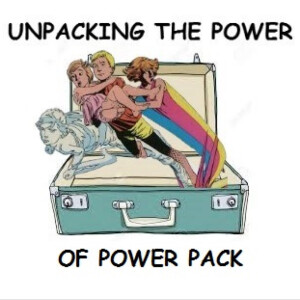 Sunday Dec 04, 2022
Sunday Dec 04, 2022
Can we talk about about robots please....Are we pro or anti sentient machines sent to kill us. Or are we just hoping that they will help us in case our home is attacked by something worse. I am going to go with the later in order to sleep better at night.
According to Wikipedia, an Infestation is "the state of being invaded or overrun by pests or parasites. It can also refer to the actual organisms living on or within a host. I bring this up because we will be looking at three different infestations in this book, and I find that doing a minimal internet search is a way to start.
I guess we could start with humans. Many bugs and lesser animals find humans to be the pest that they just cannot get rid of. They have their planet evolving just the way they want it and then bam! Farming and cars and bureaucracy and locksmiths. It is just never ending with these humans. And then they use deodorant....I just cant with the human race.
Maybe we should step back and look at the bug infestation that we sometimes get when we leave out a pack of donuts for a week. Sure, I may have been told to put them away, but I do not recognize your RULES, MAN. Besides, the ants looked hungry.
Let us move on from the why, let's talk about the how do we handle the mysterious problem. Now, I think that we can use many of the same techniques for a lot of different types of infestations, but I prefer to move past the least invasive and head straight for the nuclear option. I mean, why mess around, am I right. We have developed the tools to salt the earth, let's get to pickling!
Oooh...when choosing this option, be sure and not to read any instruction. It adds spontaneity and unpredictable results to an already annoying situation. It also allows you to plead ignorance when government agencies like the EPA or non-profits like PETA start to ask questions. And trust me...the like to ask questions.
As we alluded to earlier, there are three types of infestations in this book, bugs, humans, and fish people. I will be honest, I have no clue how to deal with fish people. I have read a lot of Lovecraft, but I really do not think just curling up in a ball while your mind melts is helpful to anyone, so...nuke option it is.
Big picture, find a path and own it. You are the master of your own story, and no mamby pamby lawyer is going to get in between you, your target, and your illegal propane blowtorch. I may suggest some gloves, but that is just because you should have a drink afterwards, and that is hard when you your fingers are smoking.
If you want to see our website, check us out at: https://jeffandrickpresent.wordpress.com/2022/12/04/fantastic-four-586-world-eater/\
You can also subscribe and listen to us on YouTube! 
We also have some merchandise over at Redbubble. We have a couple of nifty shirts for sale. https://www.redbubble.com/people/jeffrickpresent/?asc=u
Our show supports the Hero Initiative, Helping Comic Creators in Need.  http://www.heroinitiative.org/
Eighties Action by Kevin MacLeod 
Link: https://incompetech.filmmusic.io/song/3703-eighties-action 
License: http://creativecommons.org/licenses/by/4.0/ 

Video Dungeon Crawl by Kevin MacLeod
Free download: https://filmmusic.io/song/4584-video-dungeon-crawl
License (CC BY 4.0): https://filmmusic.io/standard-license
Artist website: https://incompetech.com